Ottawa carpet cleaning is your go-to professional service for all your carpet and rug cleaning needs in Ottawa, Nepean, and surrounding areas. Our experienced staff are professional at cleaning and deodorizing your carpets and rugs. We can get any stain out of the carpet fabric, whether it is a wine, food or pet urine stain.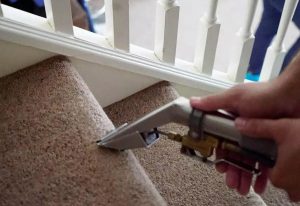 When you trust your cleaning needs to our professional cleaners, you can be sure that the job will be done right, the first time. You do not have to guess whether or not your carpets will be cleaned in the most efficient and ecological manner. Our experts are trained to deal with all types of carpeting and rugs. We also use environmental methods such as steam cleaning and we avoid using any types of harsh chemicals that can be harmful to your health.
Carpet Shampooing & Steaming
With such great methods, it is no wonder that the residents of Ottawa have made us the number one floor cleaning company in the region. We strive to provide the most effective service to our customers in a way that will make them come back for more. That is part of the reason our customers stay with us for life. We treat every customer with respect, and we deal with your home as if it were ours.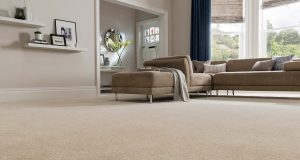 Make Your Carpets Fresh & Clean
Cleaning the carpet in your home is a very important task because of the health considerations that it carries. That is why we partner with Rug & Carpet Cleaning – cleancarpetsottawa.ca to give you the most excellent service that we can provide. It is also the main factor why you should get the services of expert carpeting cleaning in Ottawa. We'll work with you to identify the type of carpets that you have and then we'll apply the right methods for cleaning them in the most effective manner. We do not waste your time making many visits to your home. We'll finish the job in one visit, to minimize the disruption to your life.
Our Ottawa carpet cleaning professionals are best at what they do. We can handle all your floor, and carpeting cleaning needs whether it is a simple stain in a fabric carpet or a wine stain in an expensive wool rug. The types of carpeting that we can clean includes Berber and other material.
If you have children or pets, then you will realize the important of getting your carpets cleaned. It is common for pets to play outside and then come inside making stain and foot marks on the carpet. Sometimes these stains are difficult to remove, and sometimes they can leave an odor in the area underneath it. Dabbing the spot with water and vacuuming it is a good start, however if the stain does not disappear, it is time to call us.
We also handle all types other material and can clean any kind of stains or odors from rugs, upholstery, couches, furniture, and mattresses. Use our services to clean any surface in your home, and you will realize just how much of a difference it will make. You can surprise your spouse or significant other by getting the job done on a weekend or perhaps when he or she is away, and see the look on their face when they come back home to a spotless new floor.
We are IICRC certified, and we abide by the latest standards and environmental policies. Our expert cleaners are on standby to help you improve the quality of your life. A clean carpet does not just mean a happier healthier home; it also means one that looks and feels better. So you will feel the difference, guaranteed.
We have multiple mobile trucks that can serve you regardless of your location. Give us a call today to book an appointment with our expert carpet cleaners.